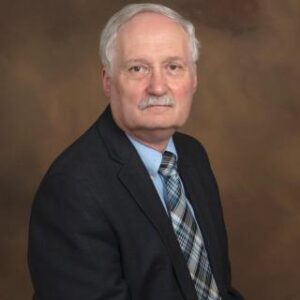 There are about 38,000 lawyers in Ohio. Only 27 of them are certified by the Ohio State Bar Association, under the auspices of the Ohio Supreme Court, as appellate specialists. I'm one of those 27. And I'm the only one of the 27 who practices criminal defense law exclusively.
I've been practicing here in Ohio since I graduated from Case Western Reserve Law School in 1975. I was admitted to the U.S. District Court for the Northern District of Ohio the following year, and to the U.S. Sixth Circuit Court of Appeals in 1981.
I've been a sole practitioner since 1995. My practice has been devoted to handling criminal cases, at either the trial or appellate level, in both state and Federal courts.
Legal Writings of Russell Bensing
In addition to the regular practice, I also write a legal blog, The Briefcase, which you can check out here.  Except for a one-year sabbatical, I've been writing it since 2006.  It's heavy on analysis of criminal law decisions from the United States Supreme Court, the Ohio Supreme Court, and the courts of appeals. Still, I also write about whatever else in the law comes to mind and try to do it with style. 
Every weekend, I write a summary of the criminal case decisions from the 8th District Court of Appeals, the largest appellate court in Ohio. The summary gets emailed to members of the state and county criminal bar, as well as to about two-thirds of the judges on the common pleas bench here.
Legal Experience and Accolades
Former President of the Cuyahoga Criminal Defense Lawyers Association.
Chairman of the Amicus Committee of the State Criminal Bar, the Ohio Association of Criminal Defense Lawyers. As the chairman, I file amicus briefs in the Ohio Supreme Court on a variety of criminal law issues.
2019 OACDL Lawyer of the Year.
Over three hundred appeals in nine of the twelve district courts of appeals in Ohio, in the Ohio Supreme Court, and in the United States Sixth Circuit.
While my work is mainly centered on appeals, I also handle post-conviction matters, including motions for judicial release, motions for a new trial, and petitions for post-conviction relief.